Looking to get involved?
CLEANUPS ARE BACK!
If you are an experienced cleanup volunteer with your own supplies, fill out this form to be notified of our limited emergency cleanups.
Protecting the ocean from trash begins in our neighborhoods! Email us if you need cleanup supplies to use on your block. You can even contribute trash data by downloading the free CleanSwell app & naming your group 'Coastkeeper Clean'. This is helpful for us, as well as policymakers regarding debris prevention and management.
Please inquire about volunteer hours by emailing [email protected].
Learn more about how to participate here.
pounds of trash removed since 2011
pounds of trash removed in 2020
Number of 2020 Volunteers
As waste continually pollutes our streets, waterways, and beaches, Cleanup OC provides the opportunity for you to help protect and restore the environments well call home.
Through Cleanup OC, Coastkeeper holds monthly beach cleanups and coordinates the annual OC Coastal Cleanup Day. Cleanup OC's ultimate goal is to unite Orange County communities through service, responsibility, and sharing of the natural environment. Check out all Coastkeeper's cleanup opportunities to get involved.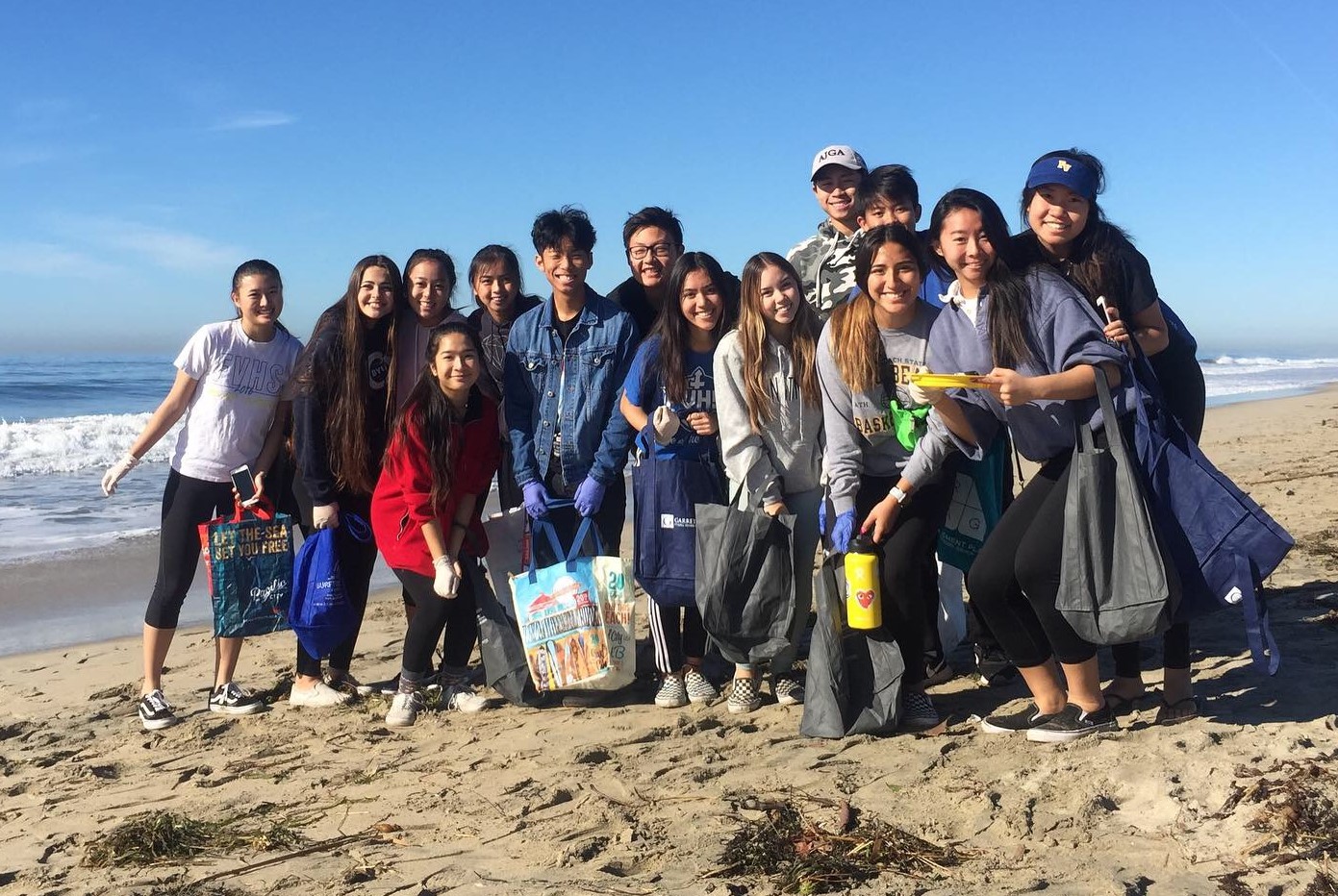 Groups interested in volunteering at our beach cleanups must have each participant register individually. Please have each participant register well in advance as space is limited.
Come Prepared!
What to bring to a cleanup?
Closed-toed shoes
Comfortable, active and weather-appropriate clothing
Sun protection (e.g. Hat, Sunglasses, Sunscreen, etc.)
Reusable water bottle
BYO Bag, Bucket, and/or Gloves
For more information, email [email protected]
BYO Material List:
Bucket or reusable bag
Gloves (Gardening gloves or leather work gloves)
Reusable water bottle
Q: Are you required to bring your own supplies?
A: No, we provide gloves and bags for a suggested donation of $1/ volunteer.
Coastal Cleanup Day
2021 Coastal Cleanup Month
Coastal Cleanup Day is the world's largest trash pick up! In California alone, 66,000 volunteers come together to remove trash and beautify our coastline.
Airtech International
Amazon Corporation
California Coastal Commission
City of San Clemente
Golden Road Brewery – Huntington Harbour
Irvine Ranch Water District
Medtronic
Pacific Life Insurance
Pacific Premier Bank
Pimco Foundation
Razer USA