pounds of trash removed since 2011
pounds of trash removed in 2019
Number of 2019 Volunteers
As waste continually pollutes our streets, waterways, and beaches, Cleanup OC provides the opportunity for you to help protect and restore the environments well call home.
Through Cleanup OC, Coastkeeper holds monthly beach cleanups and coordinates the annual OC Coastal Cleanup Day. Cleanup OC's ultimate goal is to unite Orange County communities through service, responsibility, and sharing of the natural environment. Check out all Coastkeeper's cleanup opportunities to get involved.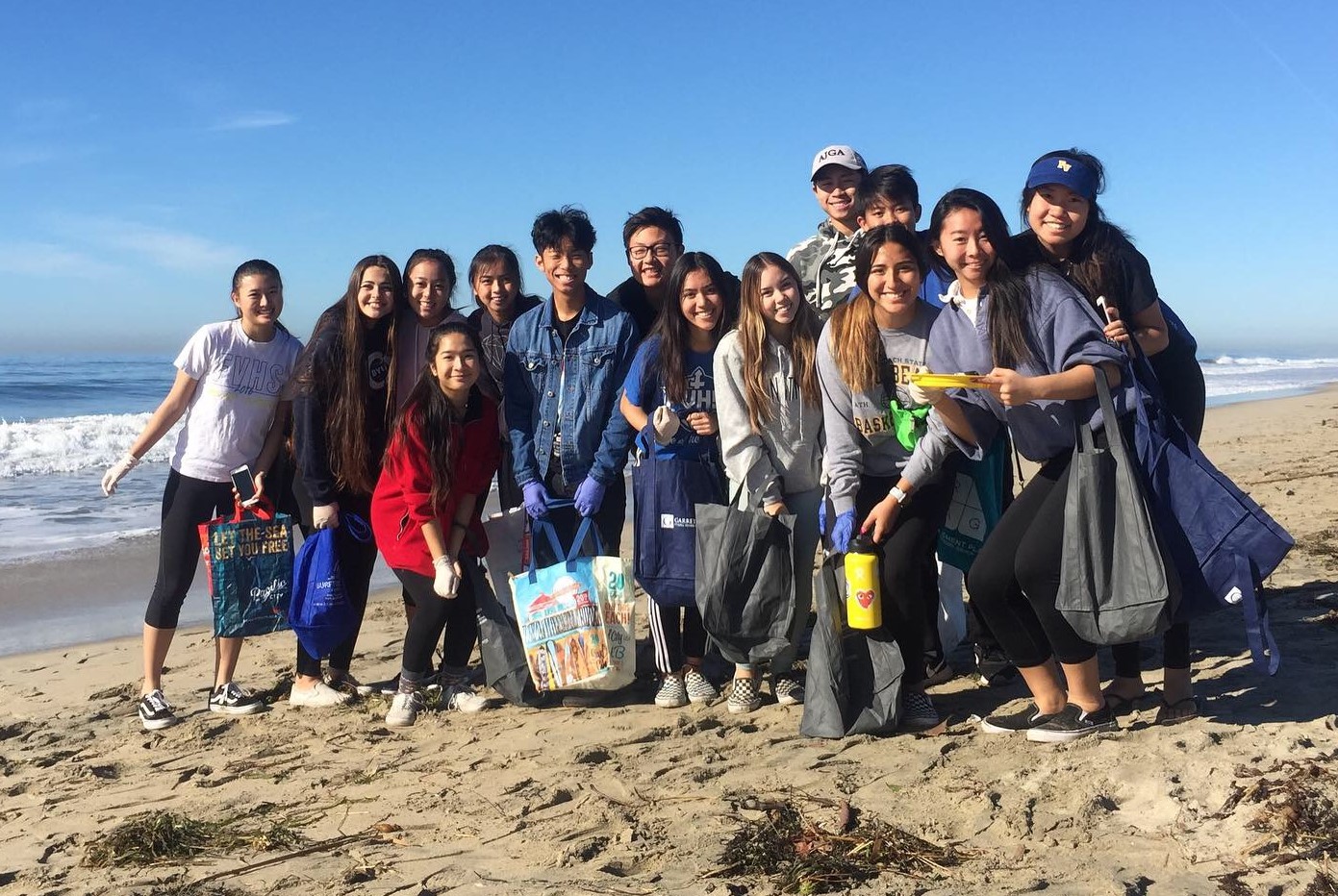 Looking to get involved?
Sign up in advance and help us reduce paper waste. In the event you are unable to register online, paper waivers will be available the day of.
To continue our cleanup efforts, we request a simple and small donation of $1 for supplies.  Your donation will allow us to provide cleanup supplies, fight marine pollution and expand our cleanup efforts throughout OC.  Have your own supplies? Follow the  BYO philosphy.
San Clemente Beach Cleanup
Join us on the 1st Saturday of every month at San Clemente State Beach. To reserve your spot, please register in advance. Click the dates below to be redirected to our online signup form.
Huntington State Beach Cleanup
As of 1/1/19, we have to limit the number of volunteers at our Huntington Beach cleanups to 250. We appreciate your patience and understanding. To reserve your spot, please register in advance. Click the dates below to be redirected to our online signup form.
Come Prepared!
What to bring to a cleanup?
Closed-toed shoes
Comfortable, active and weather-appropriate clothing
Sun protection (e.g. Hat, Sunglasses, Sunscreen, etc.)
Reusable water bottle
BYO Bag, Bucket, and/or Gloves
For more information, email [email protected]
BYO Material List:
Bucket or reusable bag
Gloves (Gardening gloves or leather work gloves)
Reusable water bottle
Q: Are you required to bring your own supplies?
A: No, we provide gloves and bags for a suggested donation of $1/ volunteer.
Volunteering as a Group?
Steps to sign up a group:
If your group is larger than 30, e-mail the cleanup coordinator with the group and # of volunteers. 

[email protected]

Get your group members signed up! Pick one of the 2 methods below.

Print out the Cleanup OC Waiver. Each volunteer must sign and complete.
Direct all volunteers to sign up online.
*As a reminder, each group member must complete a waiver release to participate in the cleanup.
** Volunteers under the age of 18 must need a parent/guardian e-signature and driver's license information.
Coastal Cleanup Day
2018 Coastal Cleanup Day
Coastal Cleanup Day is the world's largest trash pick up! In California alone, 66,000 volunteers come together to remove trash and beautify our coastline.
Cleanup OC Sponsors & Supporters